I wrote my 1rst post April 5, 2010, opening day. Here it is, titled 'Day 1'.  Today is my 1,749th and last post. I could fill the page with emoticons, er, emotion but I've got last day biz to git to and well, a future to figure out.  I'd just like to send out some heartfelt gratitude to EVERYONE who's supported us over the years, staff very much included.


You may not believe this, but the part that makes the heroic challenges of running a food business in NY palatable, for me, is you, my  #lunchfriends 


So, on behalf of Better Being, I wish each and every one of you #muchlunch (a great hashtag I just made up) exciting new beginnings and steadfast resolve in these uncertain times.


We got 25 Underground Burgers so get here early!  Also upped the St. Lukes. Both will be on the Hell's Kitchen menu, a fitting homage to their West Village beginnings. See ya soon Peeps!
#muchlunch #muchlunch
Today's Menu
The Underground Burger & Handcut Fries: Grass-fed beef w/worcestershire sauce, Cheddar, Romaine, Tomato & Peppercorn Mayo on Toasted Brioche Bun 14.99


We deliver: 212.255-9155


Hand-Cut Pepper Fries w/Lime Citrus Mayo
& Sesame Ketchup 4/6.00


AVo Toast w/Side Salad 10.99


Mediterranean Quinoa w/chickpeas, feta, tomatoes 5.99


Soup
Fire Roasted Tomato w/Garlic Croutons 4.50/6.50


Cauliflower 4.50/6.50


Moroccan Lentil 4.50/6.50


Salad
Greek Quinoa Salad w/chickpeas, feta, tomatoes & Avo 10.99


Marinated Kale, Roasted Brussels Sprouts, Butternut
Squash & Toasted Walnuts: 10.99


Grilled Salmon, Greens, Edamame, Shiitakes,
Pickled Ginger Vin 14.50


940 Salad: Chimichurri roasted Chicken, Bacon, Plum Tomatoes,
Avocado, Romaine & Black Pepper Corn Dressing 11.99


Chimichurri Steak Salad: w/Carmelized Onions,
Arugula & Rosemary Focaccia Croutons 12.99


Sandwich
(all that and a bag of Joe Chips)
Veggie Nuyorican: Spicy Sofrito Braised Black Bean,
Plantain, Peppercorn Mayo, Avo 9.99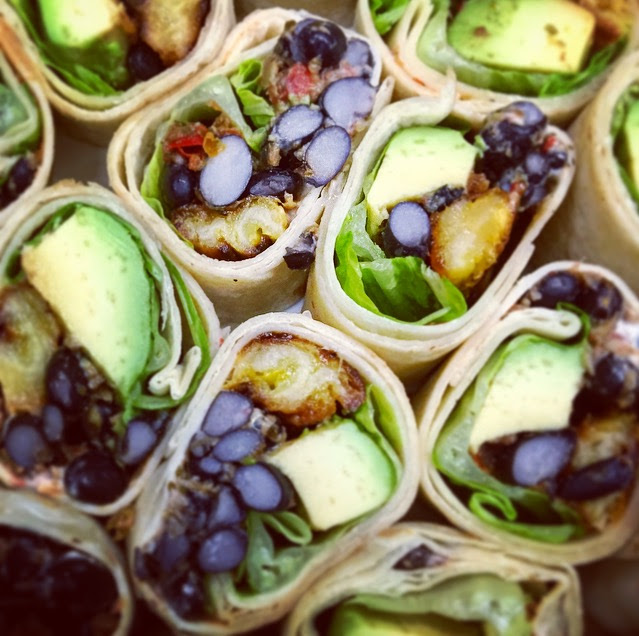 The Nuyorican: Spicy Sofrito Chicken, Avo,Plantain,
Peppercorn Mayo Wrap 9.99


The Charro: Seared Chimmichurri Flank Steak, Carmelized Onions,
Arugula, Rosemary Focaccia 11.99


The Greenburger: Herbed Turkey Burger, Grilled Tomatillo, Crispy leek &
Sweet Potato Shoestrings, Basil Mayo 11.99


The Tofu Panda: Grilled Tofu Bahn Mi w/Pickled Carrots, Cukes & Daikon,
Fresh Mint & Cilantro, heavenly Baguette 10.99


The St Luke: Fried Buttermilk Battered Murray's Chicken, Pickles, Brioche
Bun w/Chipotle or Rosemary Horseradish Mayo 9.99


Bloomtown: BLT w/Crispy Bacon, Romaine,
Basil Mayo, Toasted 7 Grain 10.99


The 940 Club: Chimichurri Roasted Chicken BLT w/Avocado 10.99


The Squashbuckler: Squash, Kale, Manchego, Pickled Onion 10.99


Sweet
Underwest Donuts New Flavor: Banana Milk 3.75


Assorted Cookies 3.99 #lasttwocustomersever


betterbeing.net  @betterbeingnyc

Eras come and go
As do secret sandwich shops
Fare well, Best Village!!!